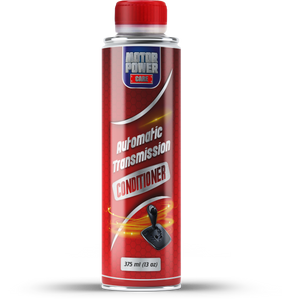 Automatic transmission conditioner, engineered from Nano molecules, High-Quality Certified by TUV in Germany.
For use in Automatic Transmission, This powerful additive package can reduce friction, improve shifting and help recondition seals and gaskets. It results in smoother gear shifting and improves component life.
This semi-synthetic product represents the latest development in transmission fluid technology. The finely balanced formulation is compatible with all A.T.F. fluids.
Smoother Gear Shifting, Improves component Life.
Eliminates Slippage Issues.
Nano anti-friction treatment technology.
For both Gasoline & Diesel Engines equipped with Automatic Transmission.
For All Torque Converter & CVT Transmission.
Improves Shifting & Help Recondition Seals & Gaskets.
Add to the new transmission fluid, and we highly recommend transmission flush part number T400 before cleaning the system. No special tools are required. 
375ml 12.68fl oz can treat up to 6 quarts of transmission fluid.
Part #T401